WOODEN PRIVACY FENCE CLEANING IN TUSCALOOSA, AL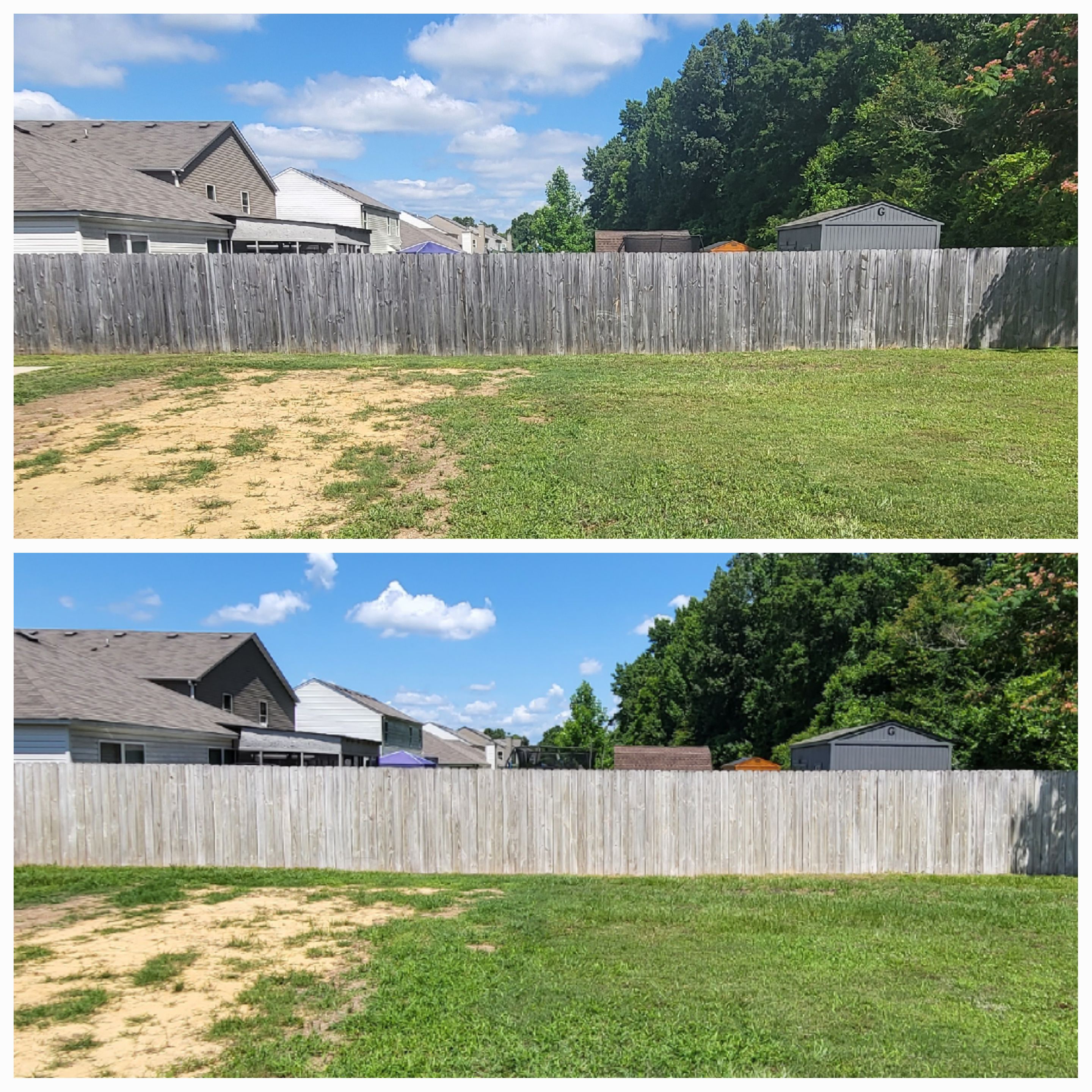 This homeowner hired us to clean a wooden privacy fence that surrounded the back yard of a rental house that he owned. The home had previously had a fire in the backyard that charred some of the fence, but overall the fence was just dirty and needed to be cleaned.
We started by watering all of the grass around the bottom edge of the fence and the interior of the fence with plain water to protect it from the chemicals that were to be used in the wood cleaning process. After giving the grass a good soaking, we started at one corner of the fence treating it from the bottom to the top all the way around to the other side with the surfactant and sodium hypochlorite solution. The time it took us to get from one corner to the other allowed for ample dwell time on the wood, so we were able to start rinsing right away. The entire fence was rinsed with medium-light pressure. Using a backpack sprayer, we then applied the oxalic acid solution to the freshly cleaned wood to not only neutralize the bleach, but to also brighten the wood up just a little bit more. Allowing the oxalic acid to sit for approximately 15 minutes, it was now time to rinse again. After rinsing the oxalic acid off, the entire area around the base of the fence was once again rinsed to further dilute all rinsed cleaning solution that was in the grass.
The customer was blown away at the night and day difference of his freshened up Tuscaloosa, AL rental house.
Location: Tuscaloosa, AL
Project Image Gallery
Products Used:
Southern Drawl Surfactant by Southeast Softwash, 12.5% Sodium Hypochlorite, and Oxalic Acid
---
Our Latest Projects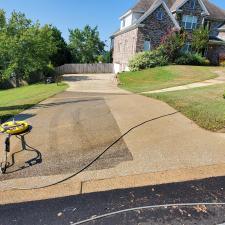 HINTON PLACE HOME'S DRIVEWAY CLEANING IN TUSCALOOSA, AL
This customer is a personal friend who just wanted to have her Hinton Place driveway in Tuscaloosa, AL cleaned. We would prefer to have more before and after pictures when performing a concrete cleaning, but due to the weather that was headed towards us, we opted […]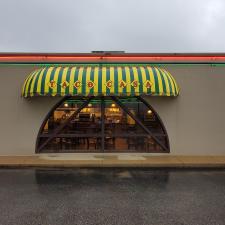 LOCAL RESTAURANT'S 6 LOCATIONS AND OFFICE BUILDING BI-MONTHLY WINDOW CLEANING
Taco Casa, a Tuscaloosa favorite, hired us two and a half years ago at the time of this writing, to be their window cleaning company of choice for all of their restaurant locations. They stated they wanted to be put on a bi-monthly cleaning schedule and […]
View More Projects
Latest Tips & Articles
Why You Should Pressure Wash Regularly

Many people don't fully realize the importance of pressure washing their homes. They assume it's only for aesthetic purposes. But we're here to tell you that's not true! Of course, your home will look much nicer, but there are many more positives to pressure washing. Put […]

Why You Should Put Our Professional Skills To The Test

You're probably wondering whether or not you need to hire a professional to take care of your pressure washing needs. At E5M Hydro Wash, we greatly recommend hiring a professional instead of attempting to do it by yourself! We understand it can seem tempting to pressure wash […]
GET A FREE ESTIMATE TODAY WITH PROFESSIONAL TUSCALOOSA PRESSURE WASHING COMPANY!