Rust Removal & Metal Stain Cleaning Professionals Serving Tuscaloosa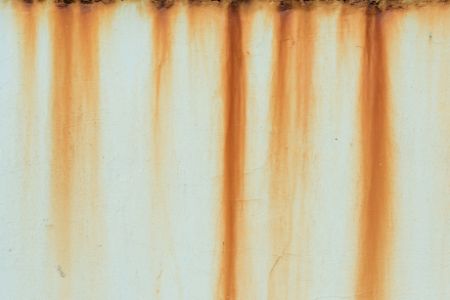 If you're a homeowner in Tuscaloosa, then you might already know that rust removal is a tedious and time-consuming task. Luckily, the pressure washing professionals at E5M Hydro Wash are here to help you get rid of the rust that plagues all of your outdoor surfaces!
We're the #1 choice for rust removal and pressure washing for Tuscaloosa, and we've got the skills and experience to get rid of the rust and oxidations stains from any kind of residential or commercial property. Let us do the hard work for you so that you've got more time to do the things you'd rather be doing!
Metal Stain Cleaning
The minute you start to notice rust stains developing on your Tuscaloosa property, call on the rust removal pros to get rid of it the right way. The longer you wait to schedule, the harder it'll be to remove! It's also important to keep in mind that rust doesn't just develop on metal; you can find it on all kinds of surfaces, like:
Siding
Gutters
Concrete
...And More!
When you require rust removal for your property, don't wait! Call on the pros at E5M Hydro Wash for a rust removal service that will make your Tuscaloosa home look new again.
Did you know that rust can threaten the structural integrity of your home? It's true! Don't risk putting your loved ones in danger; schedule a rust removal service today!
Oxidation Removal
As time goes by, you might notice a chalky substance on your home's vinyl siding. That substance is oxidation, and it happens when PVC material is exposed to oxygen and other natural elements.
It's very important to have oxidation removed from your home's exterior surfaces once you notice it because aside from being unpleasant to look at, it can also comprise the structure of your home's siding. Scheduling a routine exterior cleaning, rust removal, or any other type of residential pressure washing service is the best way to prevent oxidation from gathering on your home.
Worried about oxidation and rust on your residential property? Don't be! Our pressure washing professionals have years of industry experience and can remove any kind of unwanted contaminants from the outside of your home. Make sure to look into all of our pressure washing services, including deck cleaning, driveway cleaning, paver washing, and more!
For more information about how our exterior cleaning services can transform your home, give E5M Hydro Wash a call today!
Latest Tips & Articles
Why You Should Pressure Wash Regularly

Many people don't fully realize the importance of pressure washing their homes. They assume it's only for aesthetic purposes. But we're here to tell you that's not true! Of course, your home will loo […]

Why You Should Put Our Professional Skills To The Test

You're probably wondering whether or not you need to hire a professional to take care of your pressure washing needs. At E5M Hydro Wash, we greatly recommend hiring a professional instead of attempti […]
GET A FREE ESTIMATE TODAY WITH PROFESSIONAL TUSCALOOSA PRESSURE WASHING COMPANY!