Traditional Window Cleaning For Sparkling Clean Exterior Glass In Tuscaloosa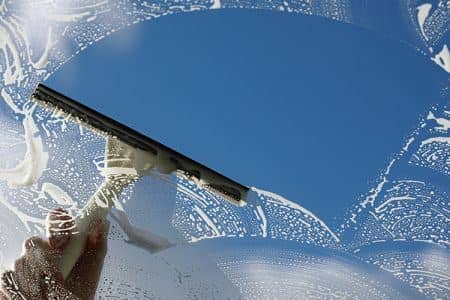 The windows of your Tuscaloosa area home provide a first look into what's inside, and when they're caked in a layer of dirt and grime, the view is far less than picturesque. With our world-class traditional window cleaning service, we'll provide that coveted streak-free shine that leaves your exterior glass surfaces in fantastic condition all throughout the year. After all, E5M Hydro Wash is the leading authority when it comes to providing professional pressure washing for Tuscaloosa and the surrounding areas, and our expertise is second to none. If you're finally ready to take the leap and get the ball rolling on your next residential pressure washing project, then give us a call at 205-454-7325 today!
E5M Hydro Wash: Your Number One Professional Window Washer
For crystal clear glass that sparkles and shines, you simply can't go wrong with the outstanding traditional window cleaning service offered by the pros here at E5M Hydro Wash. We use the safe, gentle, and effective soft washing method for our traditional window cleaning service, which allows us to provide a deep and thorough clean without bending, warping, or breaking your exterior glass surfaces. This method is absolutely essential for an exterior cleaning service such as this one, and our team is well-versed in the technique.
So what exactly is soft washing? Soft washing is a much lower-pressure wash that's best suited to the more delicate areas of your home. A high-pressure wash can easily cause damage to a very breakable material like glass, and that's why soft washing is used instead. We use this lower pressure setting with a higher concentration of environmentally friendly chemicals to safely wash your windows without the risk of damage. You'll get that fabulous shine without having to worry about your glass breaking!
How Our Professional Traditional Window Cleaning Service Holds Up To Manually Cleaning By Hand
Many homeowners spend hours scrubbing their windows down by hand to try and achieve that streak-free shine to no avail, and that's where our top-quality traditional window cleaning service comes in. Professional pressure washing takes far less time than traditional methods of exterior cleaning, meaning that you'll get flawless results in less than half the time it takes to wash your windows by hand. This method also uses less energy and resources as well, making it the more eco-friendly choice all around.
For residential siding that looks absolutely flawless from every angle, give our house washing service a try today. We'll help you combat dirt, grime, and organic growth in no time flat!
Latest Tips & Articles
Why You Should Pressure Wash Regularly

Many people don't fully realize the importance of pressure washing their homes. They assume it's only for aesthetic purposes. But we're here to tell you that's not true! Of course, your home will look much nicer, but there are many more positives to pressure washing. Put […]

Why You Should Put Our Professional Skills To The Test

You're probably wondering whether or not you need to hire a professional to take care of your pressure washing needs. At E5M Hydro Wash, we greatly recommend hiring a professional instead of attempting to do it by yourself! We understand it can seem tempting to pressure wash […]
GET A FREE ESTIMATE TODAY WITH PROFESSIONAL TUSCALOOSA PRESSURE WASHING COMPANY!