Graffiti Removal & Spray Paint Cleaning To Restore Tuscaloosa Walls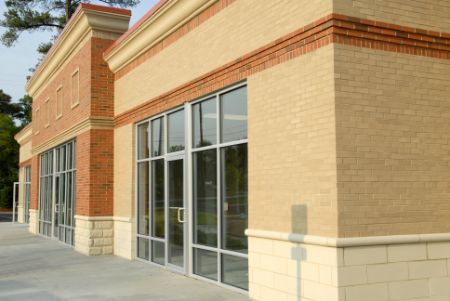 If graffiti vandals have struck your Tuscaloosa area business or commercial property, the graffiti removal pros at E5M Hydro Washwill come to your rescue with our wide range of top-quality exterior cleaning services!
E5M Hydro Wash is the graffiti removal specialist you can count on to safely remove graffiti and spray paint from your walls, sidewalks, parking lot and other areas where vandals can strike. Our skilled highly-trained graffiti removal pros use professional-grade cleaning equipment, environmentally-friendly cleaning products, and industry-proven cleaning applications to eliminate "artistic expressions" from your business to quickly revive your curb appeal.
E5M Hydro Washis fully licensed and insured for your peace of mind, we offer free remote estimates for your convenience, and we donate a portion of our profits to local emergency service departments that keep our Tuscaloosa community safe. When you're looking for a reliable graffiti removal specialist in the Tuscaloosa area, call the exterior cleaning experts at E5M Hydro Wash at [ Malformed 'which' value in phoneNumber shortcode. ]or use our online form to request services in the Tuscaloosa area.
Complete Spray Paint Cleaning Services
When you notice graffiti on your Tuscaloosa business or commercial property, prompt attention can prevent the spray paint from saturating your surfaces and leaving a lasting stain. Our graffiti removal pros are up-to-speed on the latest industry practices for safely removing graffiti from a variety of surfaces, including concrete, brick, vinyl siding, and more.
Quick removal of spray-painted graffiti from your surfaces also reduces the chance for copy-cat vandals to add their mark, and it can instantly elevate the appeal of your outdoor surfaces. Don't let unsightly graffiti give your Tuscaloosa property a dull appearance, call the graffiti removal specialists at E5M Hydro Wash at the first sign of graffiti or spray paint defacement of your property and let us restore the life to your curb appeal.
Commercial Pressure Washing & More To Revive Your Tuscaloosa Business
E5M Hydro Wash serves a growing number of businesses, industrial facilities, and commercial properties in the Tuscaloosa area with services like building washing and we'd love to add your business to our list of satisfied commercial pressure washing customers.
We're proud to provide quality pressure washing for Tuscaloosa businesses, and with our professional-grade equipment, our experienced technicians, and our proven exterior cleaning applications, you can count on us to give your commercial property the care it deserves. Use our easy online form to schedule services for your business in the Tuscaloosa area, or call us at [ Malformed 'which' value in phoneNumber shortcode. ]for a free estimate from the pros at E5M Hydro Wash!
Latest Tips & Articles
Why You Should Pressure Wash Regularly

Many people don't fully realize the importance of pressure washing their homes. They assume it's only for aesthetic purposes. But we're here to tell you that's not true! Of course, your home will loo […]

Why You Should Put Our Professional Skills To The Test

You're probably wondering whether or not you need to hire a professional to take care of your pressure washing needs. At E5M Hydro Wash, we greatly recommend hiring a professional instead of attempti […]
GET A FREE ESTIMATE TODAY WITH PROFESSIONAL TUSCALOOSA PRESSURE WASHING COMPANY!