Efflorescence Removal: Thoroughly Maintaining Tuscaloosa Exteriors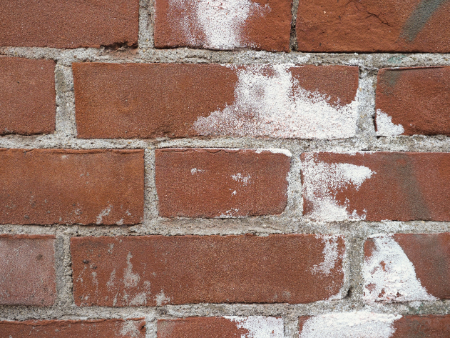 Your stone, brick, or concrete surfaces on your property in Tuscaloosa may need an efflorescence removal service twice every year to keep them in excellent condition. Our experts are here to help, offering the best damage-resistant, affordable, and high-quality efflorescence removal service in the area. Bring us out to your residential or commercial property in Tuscaloosa to get rid of salt build-up and preserve the excellent condition of your valuable home or business property.
We're proud to be able to offer the best efflorescence removal service available in Tuscaloosa. You can rely on us for exceptional service that never damages porous materials. We use low and no-pressure soft washing tactics with high-end equipment and gentle cleaning solutions to safely and thoroughly clean the exterior of your property.
Concrete, Brick, & Stone Efflorescence Cleaning
Salt build-up can be unsightly on your property, and if left unattended to, could potentially damage the structural integrity of the materials that construct your building. When it comes to concrete, brick, and stone, efflorescence removal is required for proper maintenance. Make our premier efflorescence removal service part of your routine maintenance regimen for your property and enjoy the aesthetic results, as well as the physical benefit of increased longevity.
Our efflorescence removal service helps your home or business building last you a lifetime by keeping it in prime condition. It can also contribute to your property value and help your building to retain its value simultaneously. Bring us out to your property in Tuscaloosa for our efflorescence removal service at least twice every year to put salt build-up in its place!
Gentle Soft Washing Tactics
Our experienced professionals use low or no-pressure soft washing tactics to clean your porous or fragile materials properly. Without soft washing tactics, these materials can easily be damaged, leading to costly repairs or replacements. When it comes to pressure washing for Tuscaloosa, we're the company that's best equipped to handle projects of this delicate nature, including efflorescence removal.
Bring us out for all of your cleaning projects that need a professional and gentle touch. Use our house washing, window cleaning, solar panel cleaning, fence cleaning, and deck cleaning services to make your property look better than ever with worry-free, damage-resistant service.
Give our local experts a call at 205-454-7325 to schedule your appointment with us today! We're here to help keep your property in excellent condition with efflorescence removal and a wide variety of other premier services.
Latest Tips & Articles
Why You Should Pressure Wash Regularly

Many people don't fully realize the importance of pressure washing their homes. They assume it's only for aesthetic purposes. But we're here to tell you that's not true! Of course, your home will look much nicer, but there are many more positives to pressure washing. Put […]

Why You Should Put Our Professional Skills To The Test

You're probably wondering whether or not you need to hire a professional to take care of your pressure washing needs. At E5M Hydro Wash, we greatly recommend hiring a professional instead of attempting to do it by yourself! We understand it can seem tempting to pressure wash […]
GET A FREE ESTIMATE TODAY WITH PROFESSIONAL TUSCALOOSA PRESSURE WASHING COMPANY!