WATERFED POLE WINDOW CLEANING AT THE PRESERVE IN HOOVER, AL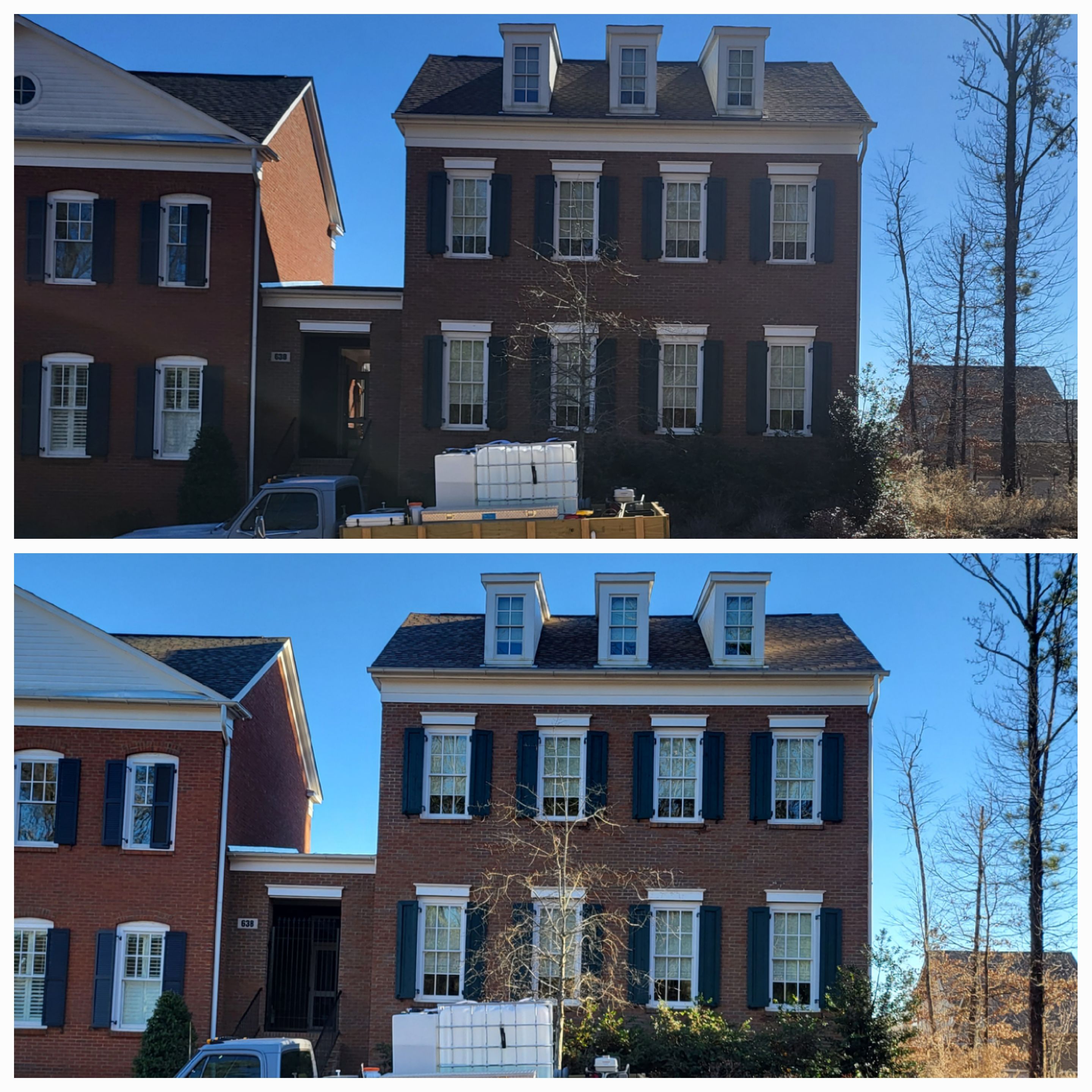 A customer at The Preserve in Hoover, AL hired us to clean her windows in her home. She stated that she had reservations as to whether or not we had the ability to reach all of them as the topmost windows are at the 3 story level. We assured her that using our purified-water waterfed pole window cleaning system, that we are able to reach heights up to 60 feet. On the day of the cleaning, she stated that she was surprised to not only see us arrive, but to see us on time and actually a little early. We told her that we thoroughly enjoy what we do and that makes the work pleasant.
We quickly got started on the uppermost windows and quickly worked our way down to the lower levels. All of the windows had about a year's worth of baked on pollen and dust. The waterfed pole system coupled with the boar's hair brush removed all of the grime and left the windows sparkling clean.
Waterfed pole window cleaning is relatively new as opposed to traditional window cleaning as it takes the water from a customer's spigot and removes all of the impurities from the water in a 3 stage purification process. The first stage is a carbon filter, the second stage is de-ionization chamber, and the third stage is the reverse osmosis process. With the three stages combined, the out going water is 100% free of any and all impurities. The purified water is then fed in a tube through the extendable pole to a boar's hair brush that's the "muscle" of the cleaning process. Boar's hair brushes are coarse enough to remove the most stubborn grime, while being delicate enough to not scratch the glass. After the window has been scrubbed, it is then rinsed with the purified water leaving the window sparkling and crystal clear. Due to the fact that there are no impurities in the water, there will be no spots when the window dries.
This customer was so impressed with the results and our ability to reach the topmost windows of her Hoover, AL home, that she asked that we put her on a bi-yearly window cleaning schedule.
Location: Hoover, AL
Project Image Gallery
Products Used:
Xero Pure XR RO/DI Purification System
Client Review:
5 star rating
- Carolyn S
---
Our Latest Projects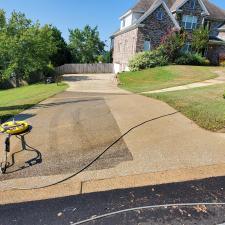 HINTON PLACE HOME'S DRIVEWAY CLEANING IN TUSCALOOSA, AL
This customer is a personal friend who just wanted to have her Hinton Place driveway in Tuscaloosa, AL cleaned. We would prefer to have more before and after pictures when performing a concrete cleaning, but due to the weather that was headed towards us, we opted […]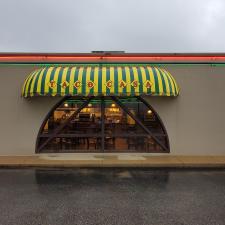 LOCAL RESTAURANT'S 6 LOCATIONS AND OFFICE BUILDING BI-MONTHLY WINDOW CLEANING
Taco Casa, a Tuscaloosa favorite, hired us two and a half years ago at the time of this writing, to be their window cleaning company of choice for all of their restaurant locations. They stated they wanted to be put on a bi-monthly cleaning schedule and […]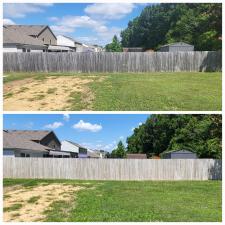 WOODEN PRIVACY FENCE CLEANING IN TUSCALOOSA, AL
This homeowner hired us to clean a wooden privacy fence that surrounded the back yard of a rental house that he owned. The home had previously had a fire in the backyard that charred some of the fence, but overall the fence was just dirty and […]
View More Projects
Latest Tips & Articles
Why You Should Pressure Wash Regularly

Many people don't fully realize the importance of pressure washing their homes. They assume it's only for aesthetic purposes. But we're here to tell you that's not true! Of course, your home will look much nicer, but there are many more positives to pressure washing. Put […]

Why You Should Put Our Professional Skills To The Test

You're probably wondering whether or not you need to hire a professional to take care of your pressure washing needs. At E5M Hydro Wash, we greatly recommend hiring a professional instead of attempting to do it by yourself! We understand it can seem tempting to pressure wash […]
GET A FREE ESTIMATE TODAY WITH PROFESSIONAL TUSCALOOSA PRESSURE WASHING COMPANY!