Pressure Washing on Antietam Ave in Tuscaloosa, AL
The customer wanted the inside walls and ceiling of his open garage cleaned of years of mildew growth, dust, and pollen accumulation. We soft washed the interior and the entire project took less than an hour.
Products Used:
13.5% Sodium Hypochlorite, Southeast Softwash's Southern Drawl Surfactant
---
Our Latest Projects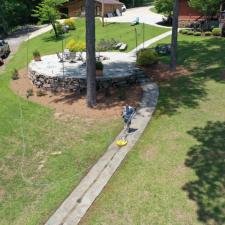 Lake Tuscaloosa Lake House Walkways, Patios, and Boathouse Cleaning
This customer is a returning customer who we've done work for on other properties she owns. For this job, she wanted the walkways, patios, and boat house cleaned prior to hosting several prom and gra […]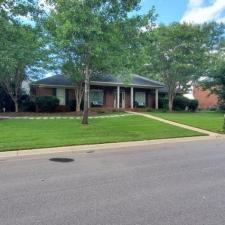 Driveway, Walkway, and Curb Cleaning in Prominent Northridge Area
Customer hired us to come to his home to clean his driveway, walkway, and curbs of grime caused by hedgerow planted next to the driveway. The walkway and curbs were dirty from usual weather and dirt […]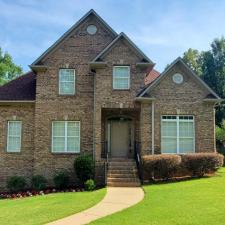 Gutter and Soffit Cleaning in McCalla, AL
The customer hired us to clean the pollen, dust, and organic algae growth off of his gutters and soffits. He wanted to make sure that no high pressure was used. We assured him that our soft washing s […]
View More Projects
Latest Tips & Articles
Why You Should Pressure Wash Regularly

Many people don't fully realize the importance of pressure washing their homes. They assume it's only for aesthetic purposes. But we're here to tell you that's not true! Of course, your home will loo […]

Why You Should Put Our Professional Skills To The Test

You're probably wondering whether or not you need to hire a professional to take care of your pressure washing needs. At E5M Hydro Wash, we greatly recommend hiring a professional instead of attempti […]
GET A FREE ESTIMATE TODAY WITH PROFESSIONAL TUSCALOOSA PRESSURE WASHING COMPANY!