Roof Cleaning in Ralph, AL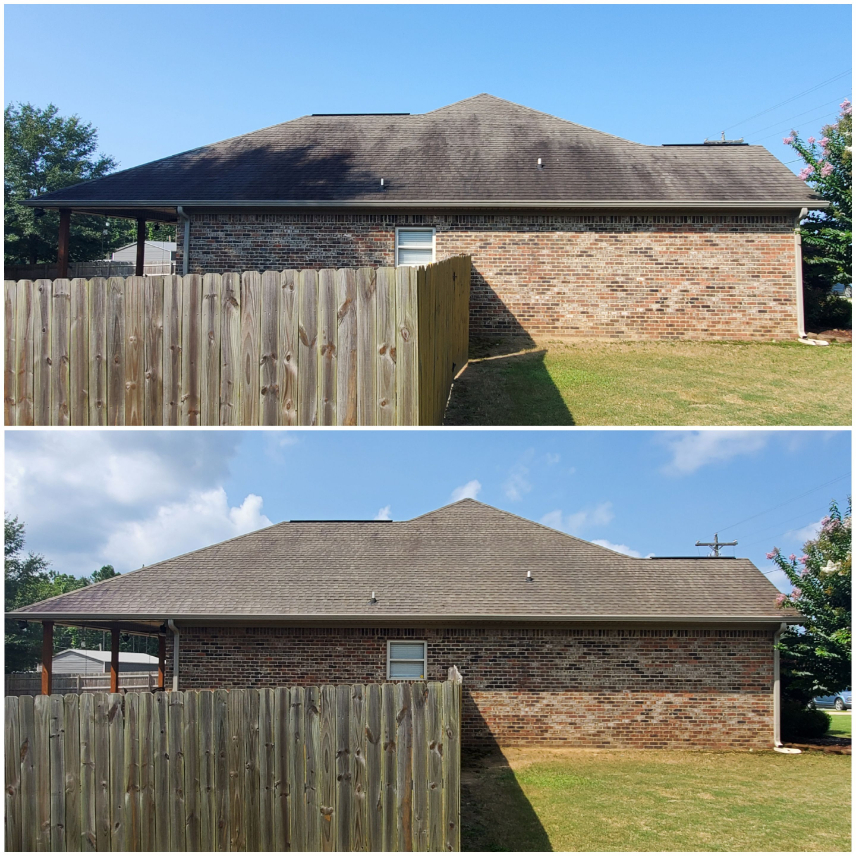 Customer called us with concerns of the black staining that was on his roof and wanted to know if we could get it off. We explained to him that the black staining that he was seeing was actually gloeocapsa magma, an algae, that feeds off of the limestone that is made into asphalt shingle roofs. He expressed concern over his flowers, and we reassured him that they would be fine with the proper precautions taken and what we do to prevent damage.
Gallery
Products Used:
Southeast Softwash's Southern Drawl Surfactant & Sodium Hypochlorite
---
Our Latest Projects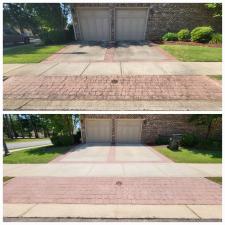 Driveway, Sidewalk, Patio, and Window Cleaning in The Townes, Tuscaloosa, AL
Customer called and said that he wanted a good cleaning on his driveway, sidewalks, and rear patio. He also wanted to know if we cleaned windows, to which we said that we did. We sent in the estimate […]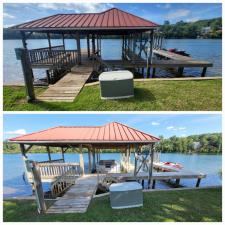 Lakehouse and Boathouse Cleaning in Northport, AL
Customer called and wanted a price to clean their front steps, walkway, driveway, lower brick areas around their house, and their boat dock. We were able to do the estimate remotely using Google Eart […]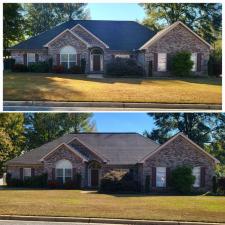 Roof Cleaning in Tuscaloosa, AL
This customer knew what he wanted when he called for the estimate to clean his roof. He said that he had his roof soft washed several years prior and that he wanted to have it done again. We sent in […]
View More Projects
Latest Tips & Articles
Why You Should Pressure Wash Regularly

Many people don't fully realize the importance of pressure washing their homes. They assume it's only for aesthetic purposes. But we're here to tell you that's not true! Of course, your home will loo […]

Why You Should Put Our Professional Skills To The Test

You're probably wondering whether or not you need to hire a professional to take care of your pressure washing needs. At E5M Hydro Wash, we greatly recommend hiring a professional instead of attempti […]
GET A FREE ESTIMATE TODAY WITH PROFESSIONAL TUSCALOOSA PRESSURE WASHING COMPANY!