Beautiful North River Home Brightened Up in Tuscaloosa, AL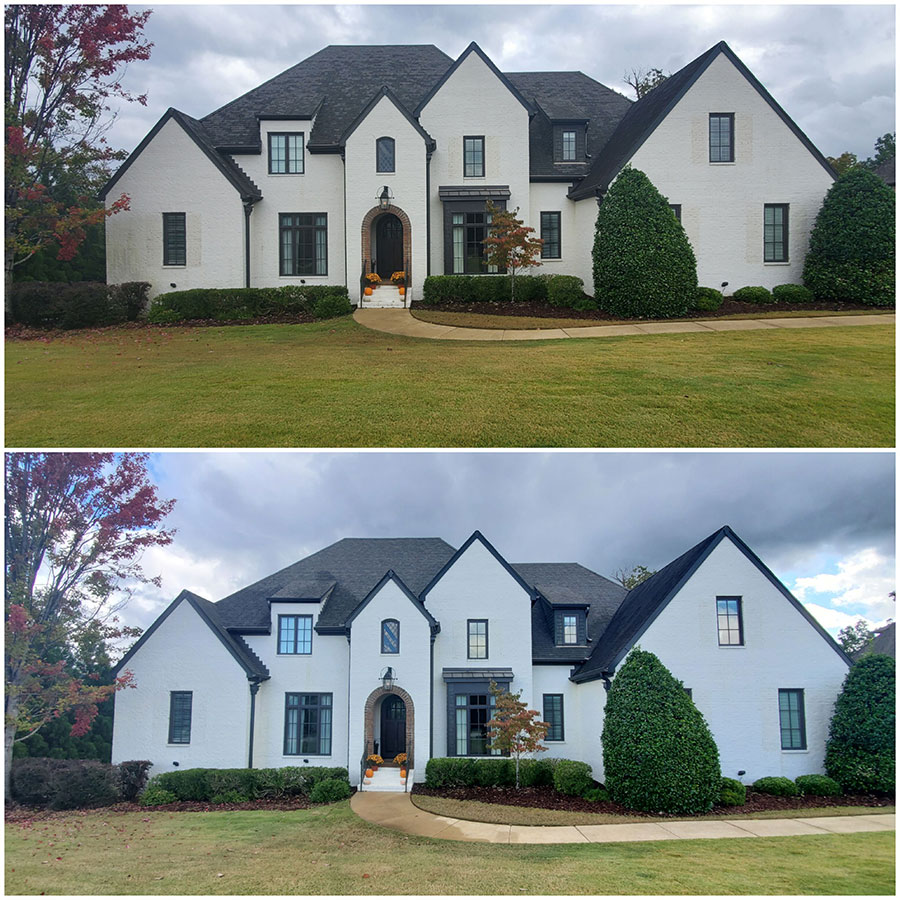 Customer called us to clean the front of a home in the North River Lakes area of North River Yacht Club. The home's front had become dirty with algae, dust, and pollen over the summer and the homeowner just wanted to brighten up the front a bit. We explained in detail how we would soft wash the front of the home using a high-strength solution and low pressure to ensure no damage was done to the exterior of the home's painted brick finish. We also detailed how we safeguard against any damage to plants and vegetation by watering down the entire area before treating the surface with the solution.
House Washing Gallery
Products Used:
Sodium Hypochlorite & Cherry Blast Surfactant
Client Review:
Kevin did a phenomenal job. His work was completed on time, and he brought the painted white brick back to life. Will definitely be using him in the future for all of my soft wash needs.
- Cole F.
---
Our Latest Projects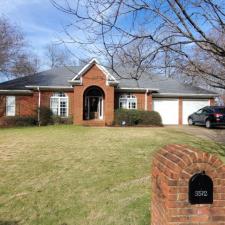 Gutter Clean Out in Tuscaloosa, AL
Customer's gutters did not have gutter guards and were filled with organic debris. After removing all of the leaves, pine straw, and gunk, we flushed the gutters and downspouts to ensure proper flow. […]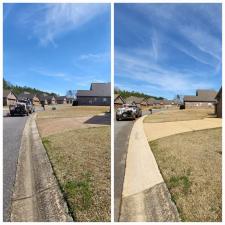 Concrete Cleaning and Window Wash in Forest Glen, AL
Customer wanted his driveway, walkway, and curbs cleaned. He also had do a window wash with squeegee removal. The results were like night and day. The dirt and grime on the driveway washed a […]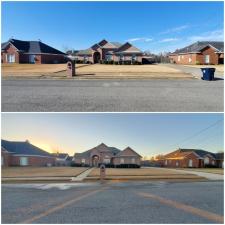 Concrete Cleaning in Huntington Place, AL
This customer wanted his very dirty concrete driveway, walkway, and curbs cleaned to like new. He also had very bad algae growth around the bottom of his home that he wanted killed and removed. […]
View More Projects
Latest Tips & Articles
Why You Should Pressure Wash Regularly

Many people don't fully realize the importance of pressure washing their homes. They assume it's only for aesthetic purposes. But we're here to tell you that's not true! Of course, your home will loo […]

Why You Should Put Our Professional Skills To The Test

You're probably wondering whether or not you need to hire a professional to take care of your pressure washing needs. At E5M Hydro Wash, we greatly recommend hiring a professional instead of attempti […]
GET A FREE ESTIMATE TODAY WITH PROFESSIONAL TUSCALOOSA PRESSURE WASHING COMPANY!