Your Pressure Washing Company In Fayette County, AL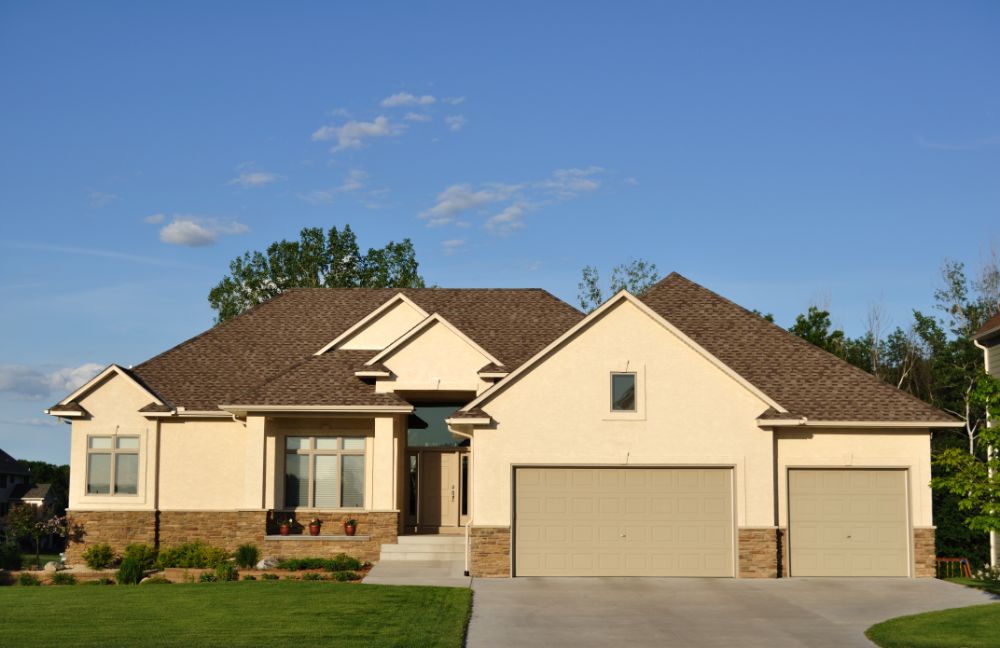 E5M Hydro Wash is ready, willing, and more than capable of providing the best service you've had in Fayette County. As pressure washing experts, we know how to deliver optimal cleaning results. However, our expertise also includes our ability to take excellent care of our residential customers. It's good to have a local exterior surface cleaning team of specialists to trust for outstanding work. We rise above what the competition has to offer because we focus on safe but effective cleaning techniques. Too many companies are more concerned with the number of homes they get clean in a day instead of the quality of cleanliness they provide. You don't have to take our word for it; call us now in Fayette County to secure your appointment time. We're eager to demonstrate to you in person why we're the preferred choice for pressure washing in this community.
Fayette County's Premier & Preferred Choice For House Washing
It's time for you to schedule your Fayette County house washing. How do we know? Because a common blunder homeowners make is procrastinating when it comes time to make an appointment for exterior house cleaning. Before you realize it, a month turns into a year, and then you can't remember the last time you had your house washed - and it shows! Dirt and grime accumulate gradually over time, making it easier to become oblivious to how severe the problem is.
Routine exterior surface cleaning improves curb appeal, condition and integrity, and overall property value. We'll wash away:
Mold
Bacteria
Mildew
Bird & Rodent Waste
Algae
Moss
Let us make your home look as clean as new!
Homeowners In Fayette County Appreciate Our Hard-Woorking Roof Cleaners
One call is all it takes, and E5M Hydro Wash will be there to take care of the cleaning you need, including roof cleaning. We use soft washing to safely remove the contaminants that are staining your rooftop and putting the integrity in jeopardy. Your roof has a crucial job to do as the first and last line of defense against the elements, so take good care of it with routine inspections, maintenance, and cleaning. Make the call today for your pressure washing appointment in Fayette County.
Our Latest Projects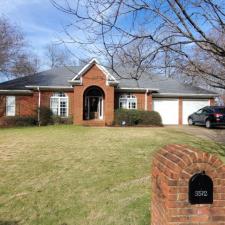 Gutter Clean Out in Tuscaloosa, AL
Customer's gutters did not have gutter guards and were filled with organic debris. After removing all of the leaves, pine straw, and gunk, we flushed the gutters and downspouts to ensure proper flow. […]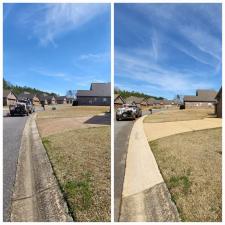 Concrete Cleaning and Window Wash in Forest Glen, AL
Customer wanted his driveway, walkway, and curbs cleaned. He also had do a window wash with squeegee removal. The results were like night and day. The dirt and grime on the driveway washed a […]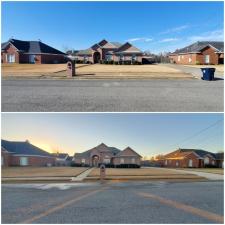 Concrete Cleaning in Huntington Place, AL
This customer wanted his very dirty concrete driveway, walkway, and curbs cleaned to like new. He also had very bad algae growth around the bottom of his home that he wanted killed and removed. […]
View More Projects
Latest Tips & Articles
Why You Should Pressure Wash Regularly

Many people don't fully realize the importance of pressure washing their homes. They assume it's only for aesthetic purposes. But we're here to tell you that's not true! Of course, your home will loo […]

Why You Should Put Our Professional Skills To The Test

You're probably wondering whether or not you need to hire a professional to take care of your pressure washing needs. At E5M Hydro Wash, we greatly recommend hiring a professional instead of attempti […]
GET A FREE ESTIMATE TODAY WITH PROFESSIONAL TUSCALOOSA PRESSURE WASHING COMPANY!