Bibb County's Leader In Pressure Washing Services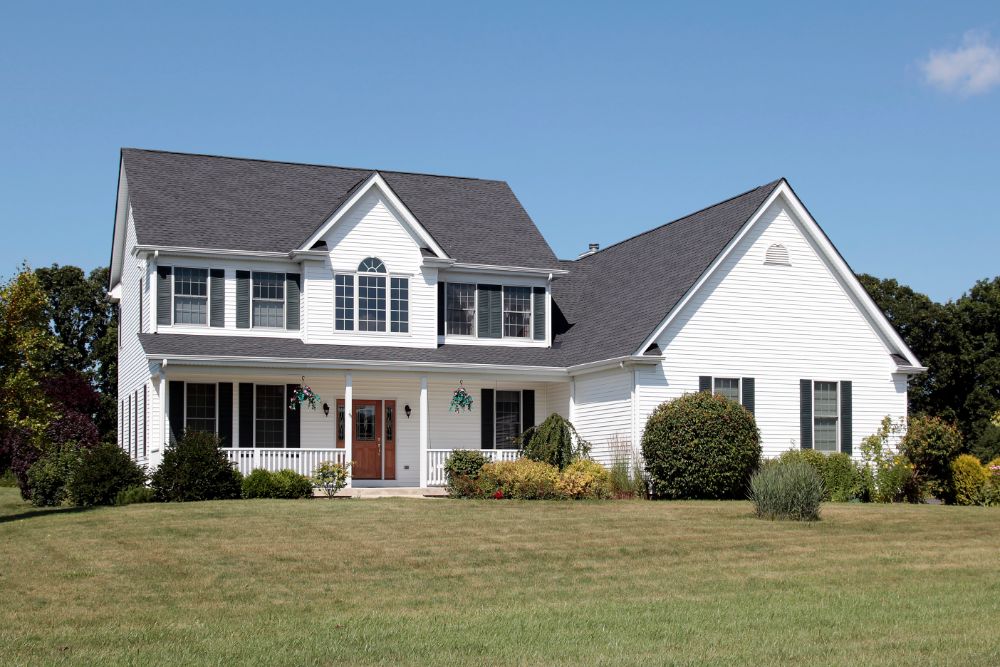 When property owners in Bibb County need professional pressure washing they count on E5M Hydro Wash. We're known for our ability to exceed expectations and deliver on our promise of client satisfaction. Cleaning up your mess is what we do best. Sure, no one means to let the outside of their home grow green grime! And, no one wants to let their pride and joy get covered in dirt, algae, fungus, and other contaminants, but it happens. The longer you ignore it, the worse it will get. Let us show you how beautiful your Bibb County home can look once we get done with our exterior surface cleaning. It's like a cosmetic makeover, except the benefits go deeper than just good looks. Our pressure washing removes harmful and damaging substances to protect your home's integrity from rooftop to foundation.
Bibb County House Washing Leaves Your Property Sparkling Clean
Your Bibb County house should be your dream home. So why is it covered in layers of filth that make it look more like a bad dream? We get it, the accumulation of grime happens over time, and it's easy to lose sight of how bad it's gotten. It's why we recommend scheduling routine exterior cleaning to help reduce the chances of prolonged buildup. Our expert house washing helps rid your siding and outdoor surfaces of:
Pollen & Allergens
Dirt & Mud
Bird & Pest Droppings
Mildew & Mold
Algae & Moss
Revitalize and restore your home with an exterior that's so clean it shines!
Roof Cleaners Proving To Be The Best In Bibb County
E5M Hydro Wash has made quite a name for itself, and we'd like to stay at the top. Part of the reason we're number one is we carefully clean even the most delicate surfaces, like asphalt shingles. While your roofing shingles may be designed to take the harshest of what nature can throw at it, it still could use a gentler touch when it comes to cleaning it. For outstanding service in Bibb County, call us for pressure washing. We'll provide you with stellar cleaning from top to bottom along with exceptional customer care too!
Our Latest Projects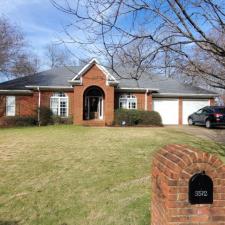 Gutter Clean Out in Tuscaloosa, AL
Customer's gutters did not have gutter guards and were filled with organic debris. After removing all of the leaves, pine straw, and gunk, we flushed the gutters and downspouts to ensure proper flow. […]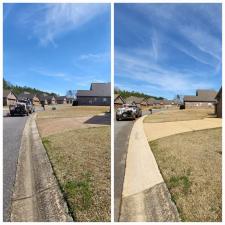 Concrete Cleaning and Window Wash in Forest Glen, AL
Customer wanted his driveway, walkway, and curbs cleaned. He also had do a window wash with squeegee removal. The results were like night and day. The dirt and grime on the driveway washed a […]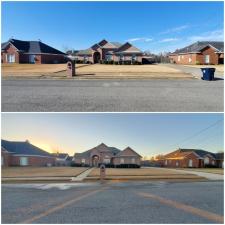 Concrete Cleaning in Huntington Place, AL
This customer wanted his very dirty concrete driveway, walkway, and curbs cleaned to like new. He also had very bad algae growth around the bottom of his home that he wanted killed and removed. […]
View More Projects
Latest Tips & Articles
Why You Should Pressure Wash Regularly

Many people don't fully realize the importance of pressure washing their homes. They assume it's only for aesthetic purposes. But we're here to tell you that's not true! Of course, your home will loo […]

Why You Should Put Our Professional Skills To The Test

You're probably wondering whether or not you need to hire a professional to take care of your pressure washing needs. At E5M Hydro Wash, we greatly recommend hiring a professional instead of attempti […]
GET A FREE ESTIMATE TODAY WITH PROFESSIONAL TUSCALOOSA PRESSURE WASHING COMPANY!